The Pelican Promise
Pelican Drafting's client-first commitment.

---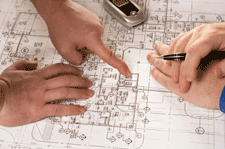 Pelican Drafting is dedicated to creating elegant home designs that are easy to use, reduce costs and are
engineered to last.

That's the Pelican Promise. And it's the way we've done business for over 20 years.
Since 1984, Pelican Drafting has been the trusted choice of quality contractors and discriminating home buyers. Our clients understand how Pelican can help them reduce material cost by designing structures that use less waste. They know the plans will meet and exceed the latest codes to produce resilient, long-lasting homes. And they count on us for style you simply can't find anywhere else.



Quality, Convenience and Style. It's been the Pelican Drafting promise for more than 20 years. Let it become the foundation of your next home. Contact us today or visit our office in Baton Rouge, Louisiana. Pelican Drafting ... build it for life.